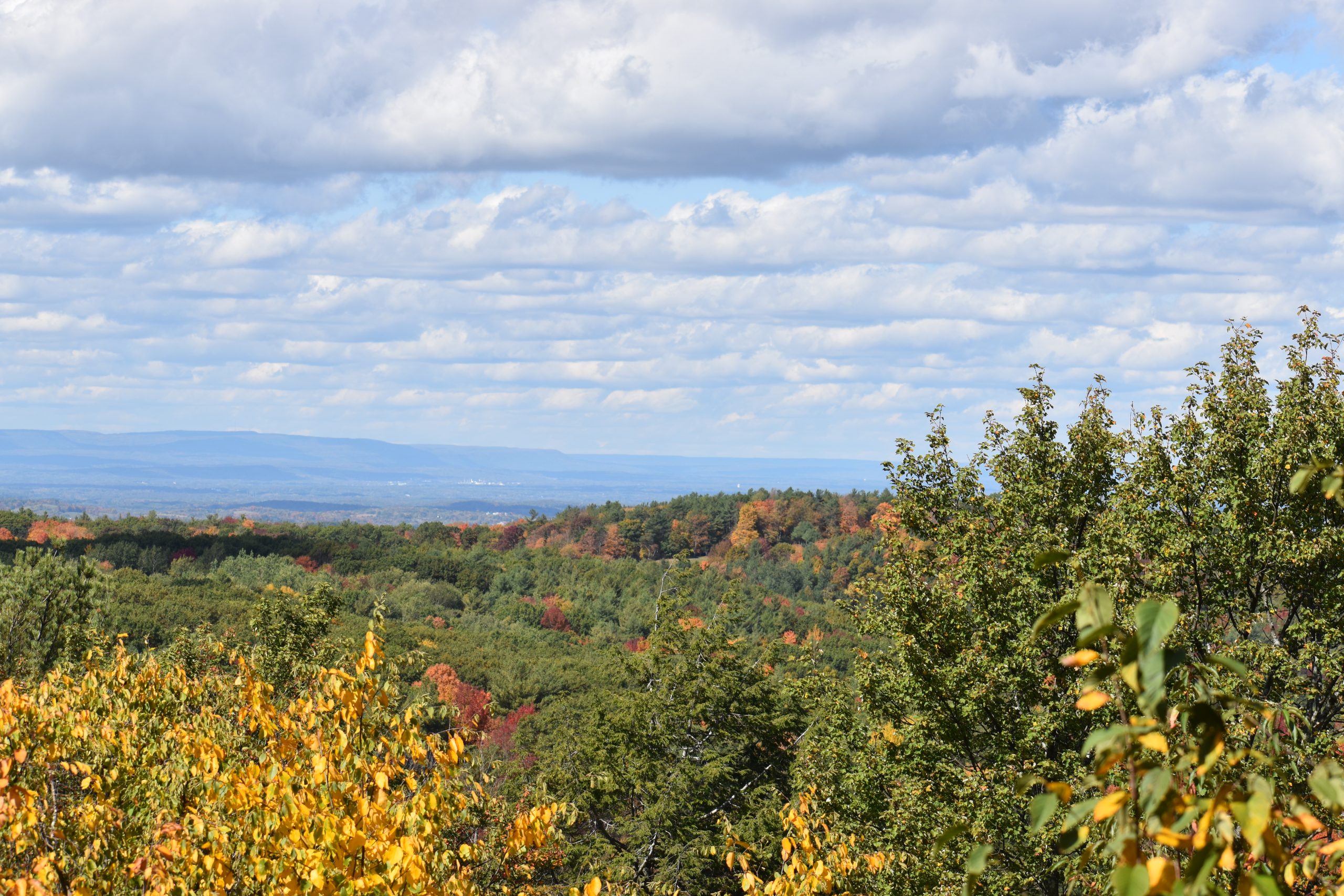 schor
Located in Red Rock, Schor's 2.7 miles of trails
offer a variety of possibilities
This 233-acre site allows you to choose your own adventure! Looking for a quiet walk in the woods? Take the Red Fox Loop and watch for wildlife. Want to get your heart racing? Take the Summit Trail and marvel at the view – on clear days, you can see all the way to Albany! If you're looking for a more relaxing experience, hang out at the pond – there's a picnic pavilion and plenty of seating.
This site was made possible by the generosity of Jonathan Schor, an early Trustee of the Columbia Land Conservancy and a much-loved member of the Red Rock community.
The trails at Schor are primarily packed earth, with some rocks, exposed roots, and bog bridges. Warbler Way and the Pond Loop are primarily flat. The Summit Trail is rockier and steeper.
Address
58 Shore View Drive, Canaan
Cemetery Road may be slippery and icy in winter and early spring
Activities
Birding, fishing, foraging, hiking,
kayaking/canoeing, picnicking, walking
Amenities
Picnic pavilion, fishing pond, numerous benches, Nature Quest trail, medium cell reception
Features
Outstanding views of the Hudson Valley
and Catskill Mountains
from the top of the Summit Trail
Trail traffic
Heavy near pond and pavilion,
low on trails throughout site