overmountain
This stunning site features incredible views, secluded forests, and more than ten miles of trails on 1,700 acres of land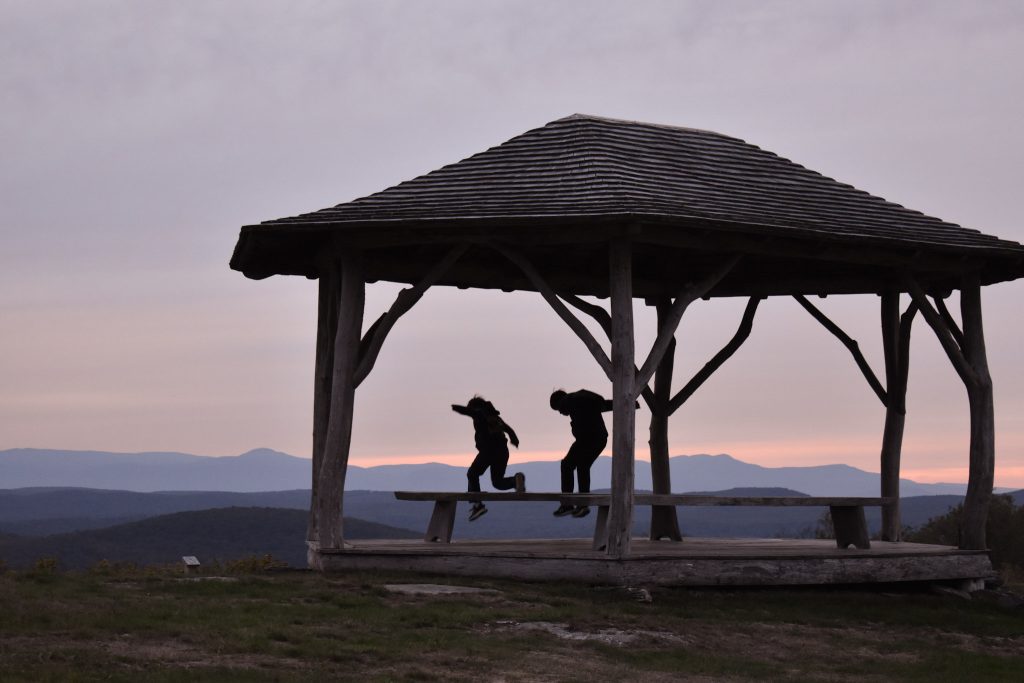 Overmountain has something for everyone.
Want to take a short (half-mile) stroll to one of the best views in Columbia County? Take the Kestrel Trail to the Kite Hill gazebo, or the Gentian Hill overlook. Prefer to spend the whole day solo on a longer hike? Park at the Round Ball Trailhead and hike north to the Charcoal Loop.
CLC acquired the property in three phases, starting with the bargain sale purchase of Round Ball Mountain from the Kitchen family, followed by the donation of Fox Hill by the Baxt family, and culminating with a gift of 1,300 acres from the Gilmore family.
The trails at Overmountain are diverse. Those using strollers can access the gazebo using the Kestrel Trail, an old farm road that begins at the Kite Hill trailhead, while other trails are rockier and more rugged.
Addresses
Round Ball Trailhead: 503 Carson Road, Ancram
Kite Hill Trailhead: 138 Catalano Road, Ancram
Catalano may also appear as
Cattalino, Catalonus, or Catalino
Activities
Birding, flying a kite, foraging,
hiking, hunting, picnicking,
cross-country skiing, snowshoeing, walking
Amenities
Benches at overlooks, gazebo,
Nature Quest trail, weak cell reception
Features
Outstanding views of the Berkshires and Catskills, excellent birding, forested trails, grasslands, extensive trail system, historical charcoal pits, ancient forests
Trail traffic
Round Ball Trailhead – low.
A great place to go for a solitary stroll.
Kite Hill Trailhead – variable.
The Kestrel Trail and gazebo are especially popular, while others like the Kite Hill – Fox Hill trail are wooded and offer a more private experience.