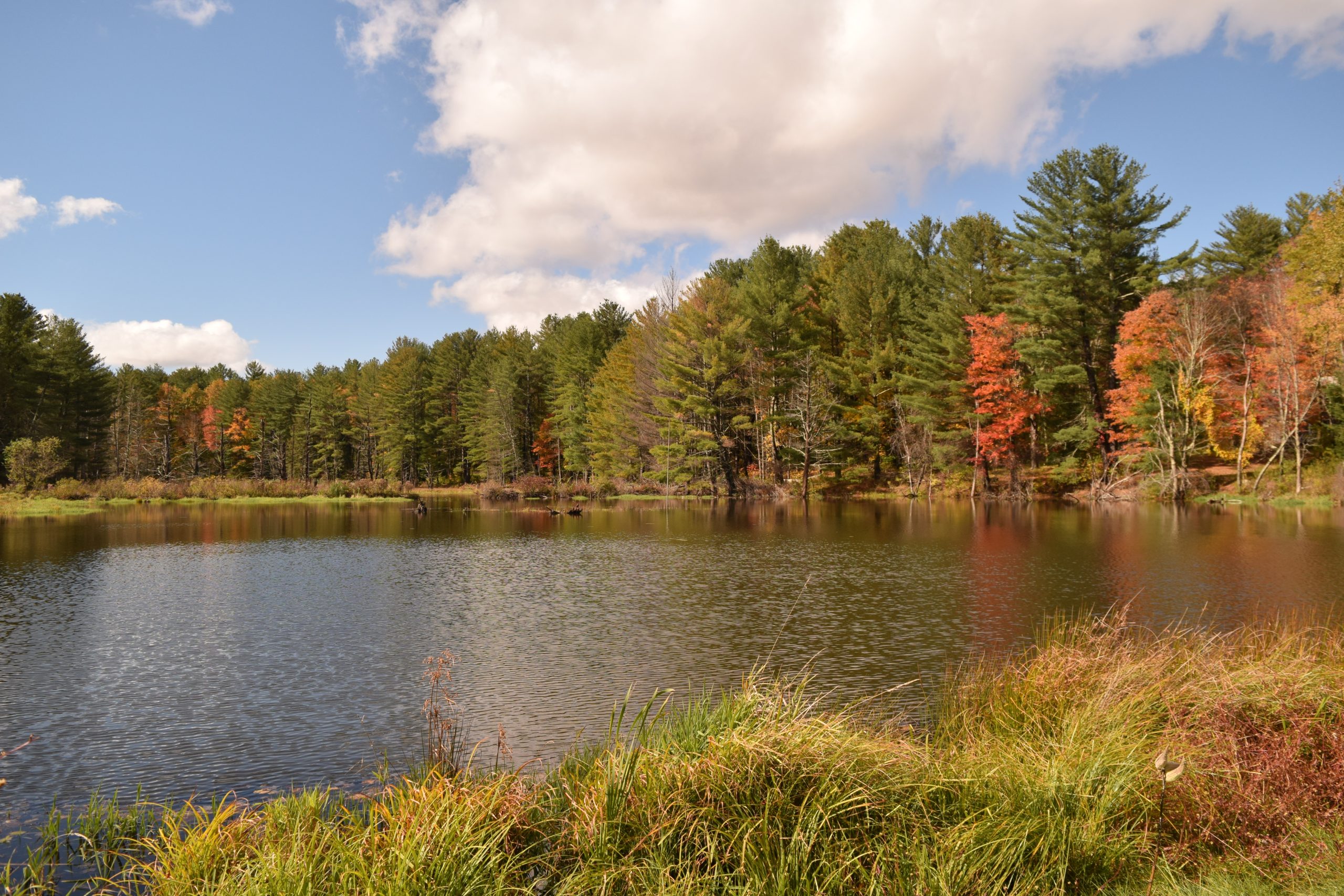 hand hollow
Trails at Hand Hollow wind through a forest,
along a stream, and back into history
This 447-acre site includes large forests, fishing opportunities at Meizinger Lake, and great birding opportunities. There are active beaver and great blue heron populations at this site, as well as a number of spring wildflowers. Water levels both in Meizinger Lake and the pond near the County Route 9 entrance may fluctuate depending on what the beavers are up to.
Hand Hollow is named after the Samuel Hand family who migrated from Massachusetts to settle in New Lebanon Springs in the late 1700s. The Hand Hollow Conservation Area includes a patchwork of former small family properties. It was made possible through the vision and generosity of the Rickey, Meizinger, and Winch families, as well as many community donors who value protecting open space.
Hand Hollow's trails include a grass path, packed earth, and gravel turnpikes. Trails may be muddy after rain.
Addresses
To enter at the Beaver Byway:
4079 County Route 9, East Chatham
To enter at the Lake Loop:
451 Gale Hill Road, East Chatham.
Exact address number may
not correspond with the address.
Activities
Birding, fishing, foraging, hiking,
kayaking/canoeing, picnicking, walking
Amenities
Benches at overlooks, gazebo,
kayak launch, Nature Quest trail,
picnic tables, weak cell reception
Features
Spring wildflowers, heron rookery, beaver population, streams
Trail traffic
Medium – traffic is primarily
along the Beaver Byway